About

I totally get it.
You're a busy gal and you're working crazy hard to juggle alllll the things.
Do you ever feel like you just need a creative outlet to enjoy and de-stress?
Well, you're in just the right spot, my friend!
That's where I come in.
I'm Dawn, and I create products and resources for busy creatives who want to learn hand-lettering and modern brush calligraphy.
I help you rock the art of lettering and brush calligraphy, while sprinkling in a little creative fun and a lot of inspiration without the overwhelm of figuring out how to learn it on your own. If you can commit to as little as 10-15 minutes a day, you can learn this fabulous artform!
You may have seen my lettering and artwork in stores like Hobby Lobby, TJ Maxx, and the Silhouette Design Store. One of my favorite projects to date was designing a coloring book style Valentine's Day doughnut box for Krispy Kreme. I'm also a Tombow Senior Brand Ambassador. I sang the praises of their products so loudly, they reached out and we've been collabing ever since!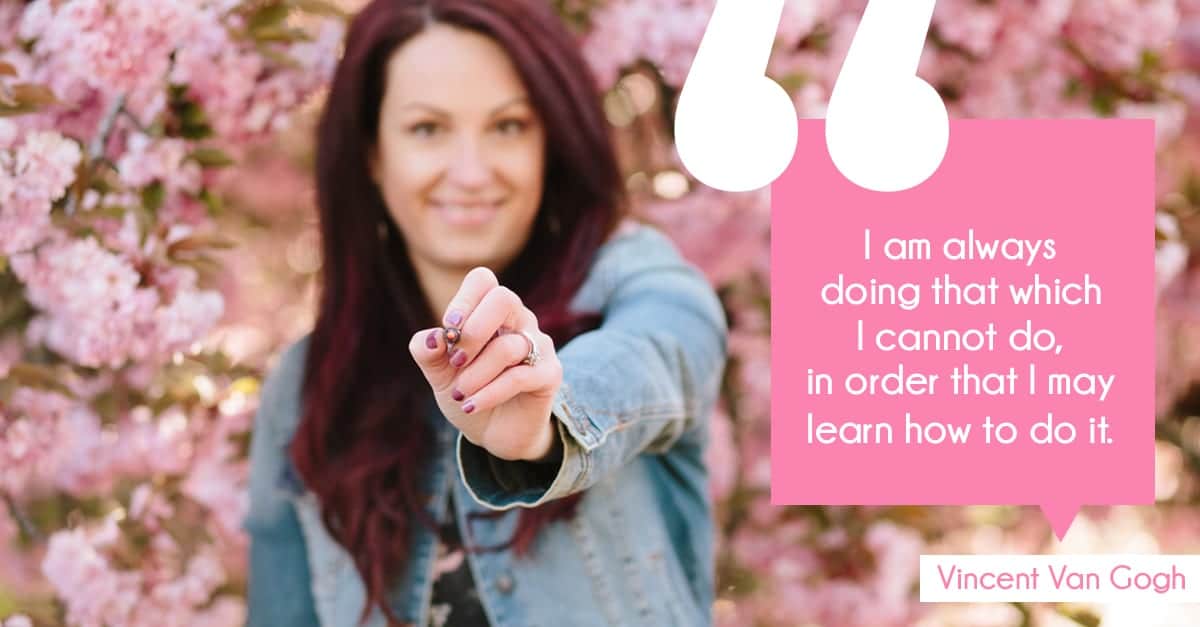 A Few Fun Facts About Me:
I'm really friendly so people are always surprised to find out I'm an extreme introvert and completely content to hang out by myself. My homebody tendencies borderline on hermit.
I love kindness, coffee, ampersands, too many TV shows to list, and Thai food.
My go-to outfit is ripped jeans (Express mid-rise jeans are the legit BEST jeans ever), a black off the shoulder tee, Tieks, and oversized hoop earrings.
I'm an Air Force wife and I've been married to my husband for almost 11 years. Sometimes he flies a C-17 cargo plane, other times he "flies a desk". We have three awesome kiddos. Quinn is 6, Chloe is 8, and Gavin is 9. We also have two furbabies, Jax and Luna.
Places we've lived: Charleston AFB (South Carolina), Altus AFB (Oklahoma), Scott AFB (Illinois), Maxwell AFB (Alabama), Ramstein AB (Germany), and we recently moved back across the pond to Charleston AFB again.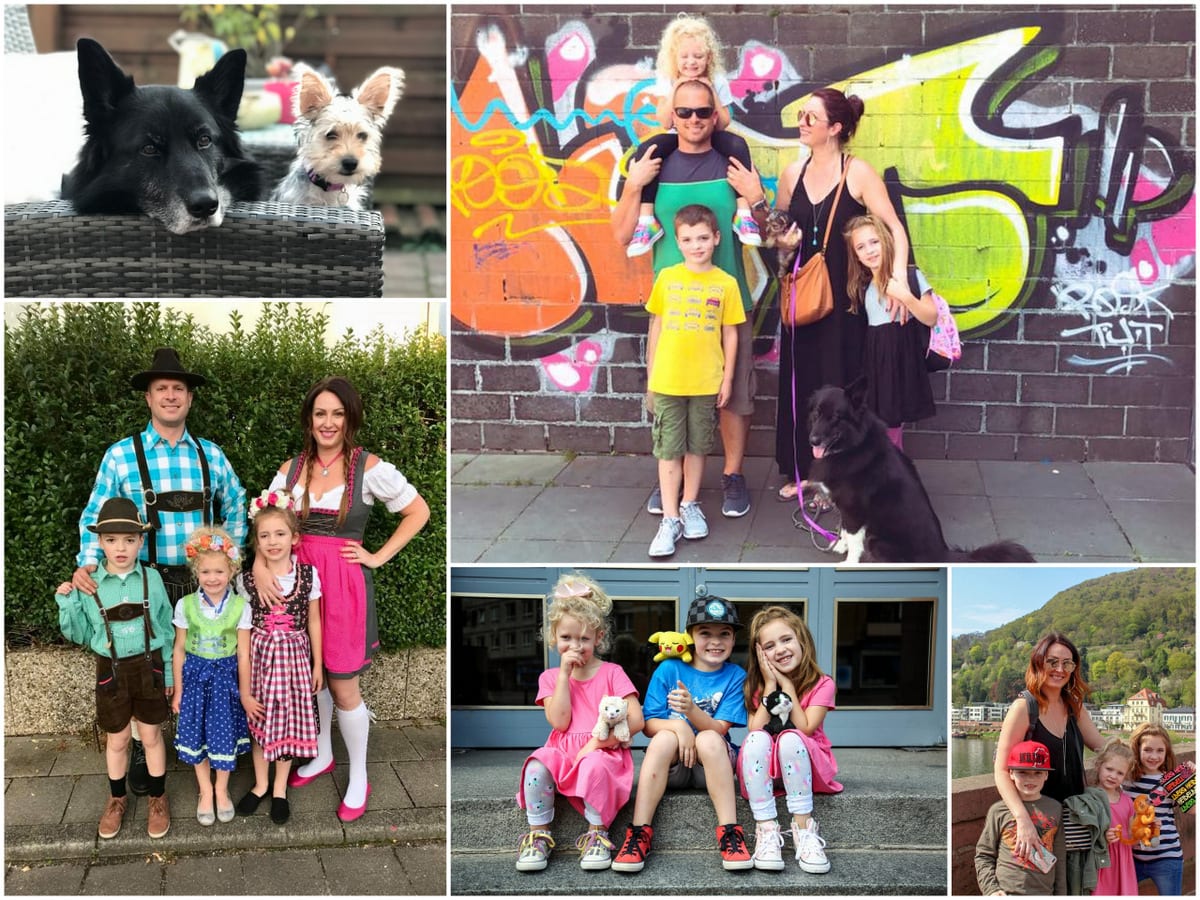 Traveling is a great source of inspiration for me. Places we've been over the past two years include Australia, France, Spain, the Czech Republic, Switzerland, Belgium, Luxembourg, Italy, the Netherlands, and Kerry, Ireland. Our wanderlust list grows each time we travel.
I'm known for being easy to work with and always, always, always on time (like, ridiculously punctual). My hubby would probably tell you it's my most neurotic quality. 😜
I have seven tattoos, including a feather calligraphy pen on my shoulder and an ampersand on my inner left wrist. Technically I have had eight tattoos but the calligraphy pen covered another one. So seven?
I'm a Halloween baby. St. Louis is my hometown. I'm a bit over 5'9".
My favorite bible verse is Proverbs 16:24. Kind words are like honey-sweet to the soul and healthy for the body.
MISSION STATEMENT
My mission as a lettering artist and blogger is to educate and inspire makers to get creative daily while embracing a spirit of community over competition.
I believe that growing your lettering skills is a life-long journey and that you're only in competition with yourself. We're here to have fun!
Forget perfection. Our mantra 'round here is "Practice Makes Progress".
---
Wanna get some free resources or check out my lettering shop?
---
And definitely don't forget to join the club. It's free!

Get instant access to my FREE Happy Email Club™, a resource library full of Lettering Worksheets, shareable Insta-Quotes, Printables, Styled Mockups, and more. New freebies, shop news, and fresh content are sent via email and added to the Happy Email Club area each week on Mondays!
View my Full Disclosure Statement, Privacy and Comment Policies here.