Customer Reviews
Write a Review
Ask a Question
Filter Reviews:
lettering
Dawn
style
workbook
products
everything
collection
ideas
questions
files
11/20/2020
Kirsten
United States
Great learning resource!
I've always wanted to learn to letter in Dawn's fun illustrated style, and I'm so happy that she finally shared this awesome workbook with us to not only learn to illustrate our lettering similar to hers, but to learn to improvise that same lettering in our own style to make it our own. This workbook is such excellent quality and really highly recommended. Can't wait to start to make some new and fun lettered art in this Quinn style! Thanks Dawn for this and for everything you share with us! ❤️
10/09/2020
Sarah A.
United States
Great Workbook
I love all of Dawn's brushes and files, and this workbook is a great addition to the collection. Easy to use and follow, and I love all the ideas given to help you create a style that's truly your own. I especially appreciate the included grid brush. Thank you for your great products!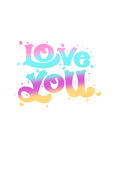 10/09/2020
Dawn Nicole Lettering Shop
Thank you so much for taking the time to leave a review, Sarah! I appreciate it and your kind words so much. :) Happy lettering!
11/27/2020
Stacy R.
United States
Quinn
Perfect lettering for anyone, easy to follow and walks through everything you'd need to know, great for a beginner or the advanced letterer
10/09/2020
Nicole H.
Canada
Quinn lettering workbook!
I have fallen in live all over again with Dawn Nicole and her products! I am pretty sure I have found my favourite artist of all time and will continue to purchase anything she creates and will be watching all her tutorials over and over again! I am very new to lettering and I have so many things to learn but she is definitely making it fun to try! These amazing brush packs and workbooks have helped my stress management these past few months and I am so grateful for awesome support to my questions and for keeping me posted out of courtesy! Dawn Nicole is definitely unique and is absolutely amazingly talented and kind!! Can't wait for what is yet to come!!